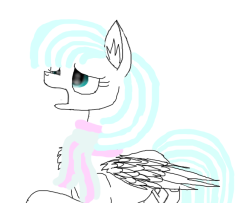 SneezeFetishPonies is an artist and author best known for their pony sneeze work they distribute through their
Deviant Art
.  They make up one of "
The Originals
," who catered to pony sneeze fans everywhere.  Her work if known for the use of soft textures especially seen in the hair of characters.  They also have a
Pastebin
they use to distribute their writings, also which are pony and sneeze related.
They are no longer active and stopped releasing content in early 2014.
SneezeFetishPonies is a female artist from the United States of America.